Kitchen windows are an essential part of any home, and they play a vital role in the overall aesthetic and functionality of your kitchen. Whether you are building a new home or renovating your existing one, there are a few things you need to keep in mind when buying kitchen windows. In this article, we'll discuss the things you need to know when buying kitchen windows, the different types of kitchen windows available, and why you should consider replacing your old windows with new ones from Superior Windowland.
What You Need to Know When Buying Kitchen Windows
When it comes to buying kitchen windows, there are a few things you need to consider to make an informed decision. Here are some of the most important factors:
Material: Kitchen windows are made of different materials, including vinyl, wood, aluminum, and fiberglass. Each material has its advantages and disadvantages, so you need to choose the one that suits your needs and budget.

Style: Kitchen windows come in different styles, such as casement, awning, sliding, picture, and bay. You need to choose a style that complements the overall design of your kitchen and provides the right amount of ventilation and natural light.

Energy efficiency: Kitchen windows should be energy-efficient to keep your kitchen comfortable and reduce your energy bills. Look for windows with low-E coatings, argon gas, and weatherstripping.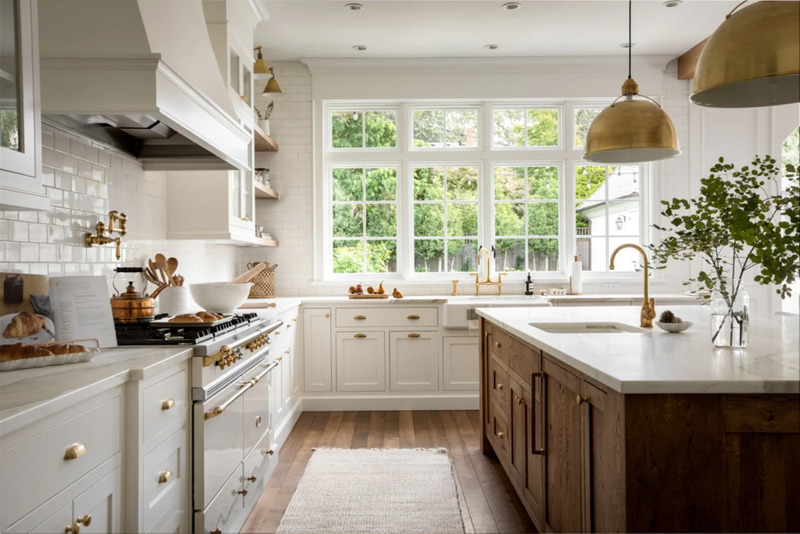 Kitchen Windows Replacement
If you have old and worn-out kitchen windows, it's time to consider replacing them with new ones. Here are some of the benefits of kitchen window replacement:
Improved energy efficiency: New windows are more energy-efficient than old ones, which can help reduce your energy bills and make your kitchen more comfortable.

Enhanced curb appeal: New windows can improve the overall appearance of your home, especially if you choose a style and color that complements the design of your kitchen.

Increased home value: Kitchen window replacement is a great way to increase the value of your home, which can be beneficial if you plan to sell your home in the future.
Types of Kitchen Windows
There are several types of kitchen windows available, and each has its advantages and disadvantages. Here are some of the most popular types of kitchen windows:
Kitchen sink bay window: A bay window over the kitchen sink provides a great view of the outdoors and allows more natural light into the kitchen.

Kitchen picture window: A picture window is a large, stationary window that provides unobstructed views of the outdoors and allows plenty of natural light into the kitchen.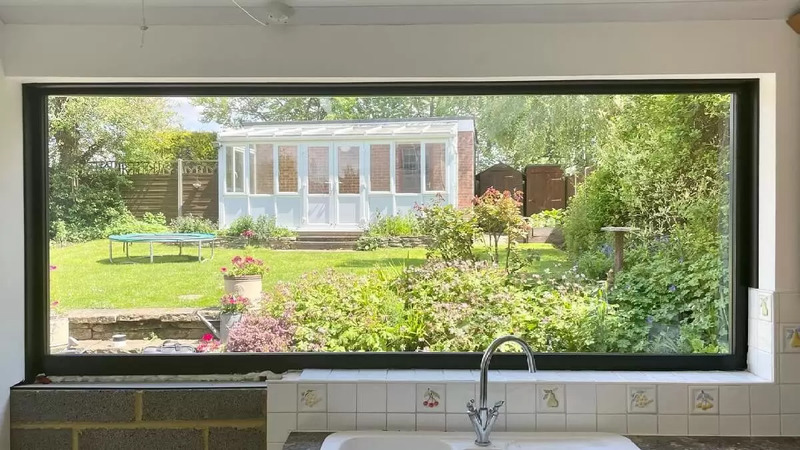 3. Kitchen bay window: A bay window is a combination of three or more windows that project outward from the wall, creating a cozy nook in the kitchen.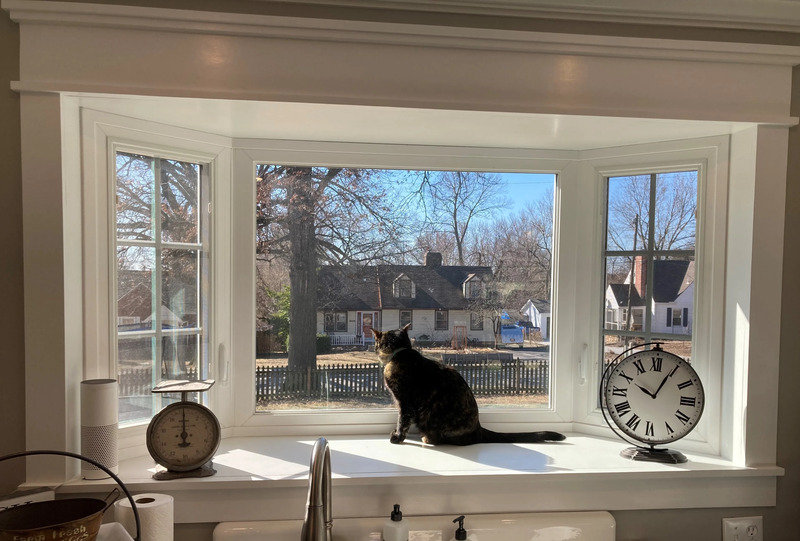 Kitchen Window Replacement Ideas
If you're looking for some kitchen window replacement ideas, here are some to consider:
Install a garden window: A garden window is a small greenhouse-style window that protrudes from the wall and provides space for growing herbs and plants.

Add a pop of color: Choose a window frame color that complements the color scheme of your kitchen to create a cohesive look.

Opt for a custom shape: If you want to add a unique touch to your kitchen, consider a custom-shaped window, such as a circular or triangular window.
Why Kitchen Windows Replacement by Superior Windowland
If you're looking for high-quality kitchen windows replacement, look no further than Superior Windowland. Here's why:
Wide range of options: Superior Windowland offers a wide range of kitchen window styles and materials to choose from, so you can find the perfect windows for your home.

Experienced professionals: The team at Superior Windowland is highly skilled and experienced in installing kitchen windows
Choose Superior Windowland as a high-quality kitchen windows installer that meets safety standards that exceed expectations while giving your family and home the safety and beauty they both deserve.  Contact Superior Windowland for a free estimate today and get the windows of your dreams. If you aren't ready to speak with someone, don't hesitate to fill out the online form on our website for a no obligation assessment.