Bow windows are an architectural feature that transforms the look and feel of your home. They are curved in shape, creating a rounded or bay-like appearance on the exterior of a building.
This design has a larger window area than traditional flat windows, allowing for more natural light to enter the interior of structures while providing a panoramic view of the outside. They make a perfect addition to any living room, bedroom, or study.
Benefits of Bow Windows
Bow windows offer numerous benefits to homeowners that beautify and enhance their homes, including:
Increased natural light: Bow windows allow more natural light to flood your home, creating a brighter and more inviting space.

Enhanced view: Bow windows provide an extended view of the outside, offering a unique and unobstructed view of your surroundings.

Increased living space: A bow window area can be used to relax or to display decor, adding to your home's overall living space.

Increased home value: Adding bow windows to your home can increase its overall value and appeal, making it more appealing to potential buyers when you decide to sell.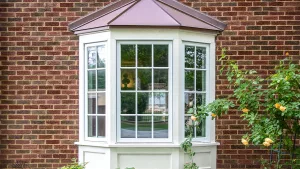 How Do Bow Windows Work?
Bow windows use the same principles as traditional windows. The individual window units are typically stationary, except for a few that can be opened to allow fresh air into a room. 
The units are also sealed to keep out drafts, ensuring that the interior environment remains comfortable. The windows are mounted on a specially designed bracket system that allows them to form a curved shape. This system also provides support and stability, ensuring they remain secure and protected against the elements.
Why Choose Bow Windows from Superior Windowland? 
The answer is simple – quality and craftsmanship. At Superior Windowland, we take great pride in our windows and the quality of our products. Our bow windows are made from only the highest quality materials and are engineered to provide maximum energy efficiency. We understand that choosing the right windows for your home is a big decision, and we are here to help with your decision every step of the way. 
Our experienced professionals ensure that every bow window custom fits your needs, providing a perfect solution every time. In addition to our high-quality products, Superior Windowland has a wide range of customization options, and our bow window prices are highly competitive.
You can choose the type of glass to the color of the frame, and our customers can select the features that best suit their needs and preferences. We also offer expert bow window installation services, ensuring every home is outfitted correctly to provide years of dependable service. This includes bow windows replacement with a more modern and energy-efficient design. 
If you're ready to proceed with a bow window installation in Connecticut, don't delay any longer. Instead, contact Superior Windowland for a free estimate today. If you aren't ready to speak with someone, don't hesitate to fill out the online form on our website for a no obligation assessment.  The windows of your dreams are only a call or a few clicks away.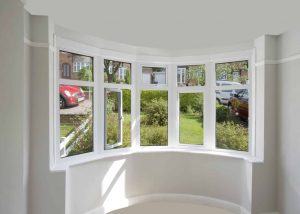 Final Words
Bow windows are an excellent investment for homeowners looking to enhance their living space and improve their view. They offer numerous benefits, including increased natural light, enhanced views, increased living space, and increased home value. 
At Superior Windowland, we are dedicated to providing the highest quality bow windows to our customers. Our team of experts will help you choose the perfect windows for your home. Invest in bow windows today and start enjoying the beauty and comfort they provide, even if replacing bow window designs with more modern ones.