Why we are Superior
High Ratings & Customer Satisfaction

Own Bonded Crews of Pros and Specialists

Professional Technicians With Years of Experience

Free, In-Home Consultations

Fully Licenced & Insured #HIC.0639277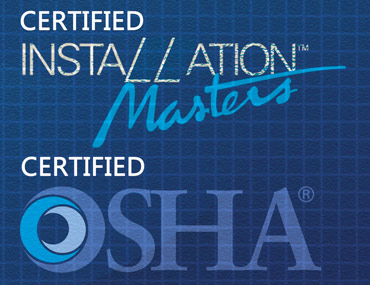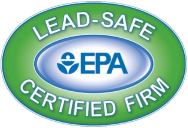 Thumbtack Top Pro 2017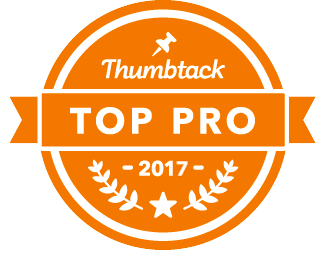 Gutter Installation, Sales & Replacement
Replacing or installing new gutters is a great way to enhance your exterior remodeling project – it adds that finishing touch.
We offer a variety of gutter and downspout products, with features you can choose from such as color, size, design, and optional leaf protection systems. All types and sizes are installed with Superior attention to your property's enhancement.
Benefits of New Gutters
Although gutters may not be the most exciting update for your home, they do serve an important function that can prevent you from spending money on a massive home repair job in the future.

Keeping your foundation stable Gutters redirect rain water away from your home and the ground surrounding it. Without gutters, this water would just sit by your home and eventually seep into its foundation, causing it to settle.

Keep basements dry Similar to protecting your home's foundation, if you have a basement, gutters are a smart investment.

Protection from rot Gutters prevent water from sinking into your home's roof and walls, which protects wood rot on the fascia and soffit.
In addition to these benefits, adding a leaf protection system can lower your maintenance costs. Leaf protection systems stop leaves and other debris from piling up in your gutters, which eliminates the need for constant gutter cleaning.
If your home does not have proper gutter protection, give us a call today for a free estimate and more information on the benefits of installing a new system.
Signs that Your Gutters Need Replacement
Cracks, Rust, or Peeling Paint
Inspect your gutters for visible signs of damage, such as cracks, rust, or peeling paint. These are indications that your gutters are no longer effectively diverting water and may need replacement.
Sagging or Detached Gutters
Gutters that sag or pull away from the roofline indicate structural issues or improper installation. If left unaddressed, they can lead to further damage and necessitate replacement.
Overflow or Water Pooling
During rainfall, observe if water overflows from your gutters or accumulates around the foundation. These are clear signs that your gutters are not functioning properly and need immediate attention.
Why Choose Superior Windowland
Superior Windowland stands out as the premier choice for gutter installation, sales, and replacement in Connecticut. Here's why homeowners trust us:
Extensive Experience and Expertise
With years of experience, Superior Windowland's professionals possess the knowledge and skills to deliver top-notch gutter services.
Exceptional Customer Service
Superior Windowland prioritizes customer satisfaction, ensuring a seamless experience from initial consultation to project completion.
Quality Materials and Workmanship
We use high-quality materials and employ proven techniques to provide durable, long-lasting gutter installations and replacements.
If you're ready to proceed with gutter installation in Connecticut, don't delay any longer. Instead, contact Superior Windowland for a free estimate today. If you aren't ready to speak with someone, don't hesitate to fill out the online form on our website for a no obligation assessment.
Investing in professional gutter installation, sales, and replacement services is a wise decision for Connecticut homeowners. Superior Windowland offers comprehensive solutions that protect your property from water damage, preserve its aesthetic appeal, and ensure the longevity of your gutters. By choosing our expertise, you can have peace of mind knowing that your gutter system is in capable hands. Contact Superior Windowland today to safeguard your home and enjoy the benefits of superior gutter solutions.



Talk To A Superior Specialist Today
We invite you to visit our showroom to see our products in person, or get a no pressure home evaluation. All at no cost to you!