Casement windows open on a hinge and swing outwards like a door. They are versatile and can be installed in various configurations, including side-by-side, above or below each other, or as a combination of casement and picture windows. They are also often referred to as a "crank window," "crank out windows," or "roll out windows." 
Casement windows are a popular choice for any home because of their versatility, and they can be used in various architectural styles and room configurations. They feature a sleek frame that can provide a contemporary look with a large, unobstructed glass panel. For those who prefer a more classic style, adding a grille pattern can bring timeless elegance by breaking up the light that enters a room.
How Do Casement Windows Work? 
They open on a hinge and are operated by a crank or lever. This mechanism is designed to provide smooth and effortless operation, so you can easily open and close the window. 
The hinge is typically located on the side of the window, which means you can open the window entirely, providing unobstructed views and maximum ventilation.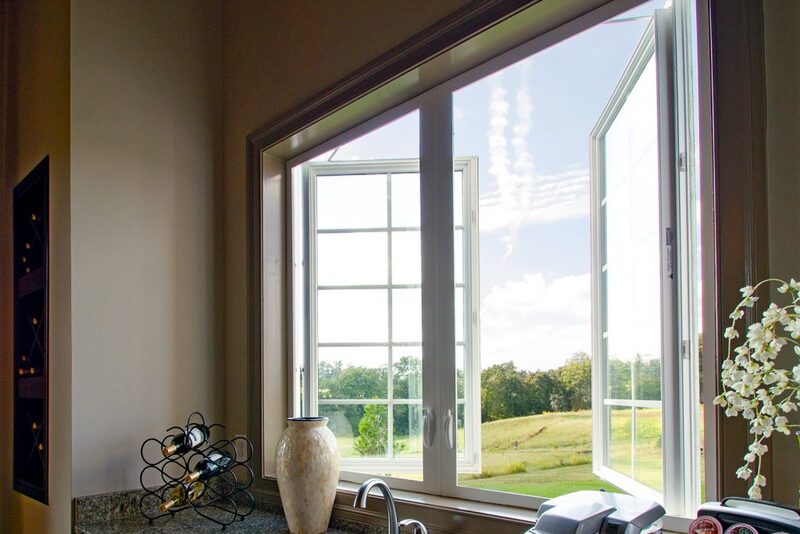 The Benefits of Casement Windows
They provide excellent ventilation and allow for maximum airflow into a room. Casement windows are ideal for kitchens and bathrooms where you want to keep the air circulating. 

Casement windows are incredibly energy efficient, and they have a tight seal when closed and keep out drafts, which can significantly reduce your energy bills. 

Casement windows are easy to clean. Because they open outwards, you can clean the inside and outside of the window from inside your home without needing ladders or scaffolding.

The simple opening mechanism of casement windows makes them a practical option for areas that are not easily accessible, such as above a kitchen sink or bathtub. This design feature is best for these challenging spaces. 

Casement windows are known for their weather resistance due to their design. The hinged design allows for a tight seal when closed, which helps to prevent drafts and leaks. They are well-suited for areas with varying weather conditions. 
Why Choose Casement Windows by Superior Windowland? 
Superior Windowland is a leading provider of windows and doors, and our casement windows are made from high-quality materials and are engineered to provide maximum durability and performance.
We offer a range of customization options, including frame colors, glass types, and hardware finishes, so you can create a window that perfectly matches your style and needs, and our casement window prices will fit just about any budget. 
In addition, our casement windows are also ENERGY STAR certified, which means they meet strict energy efficiency guidelines and are installed by our professional team of casement window installers.
If you're ready to proceed with a casement window installation in Connecticut, don't delay any longer. Instead, contact Superior Windowland for a free estimate today. If you aren't ready to speak with someone, don't hesitate to fill out the online form on our website for a no obligation assessment. The windows of your dreams are only a call or a few clicks away.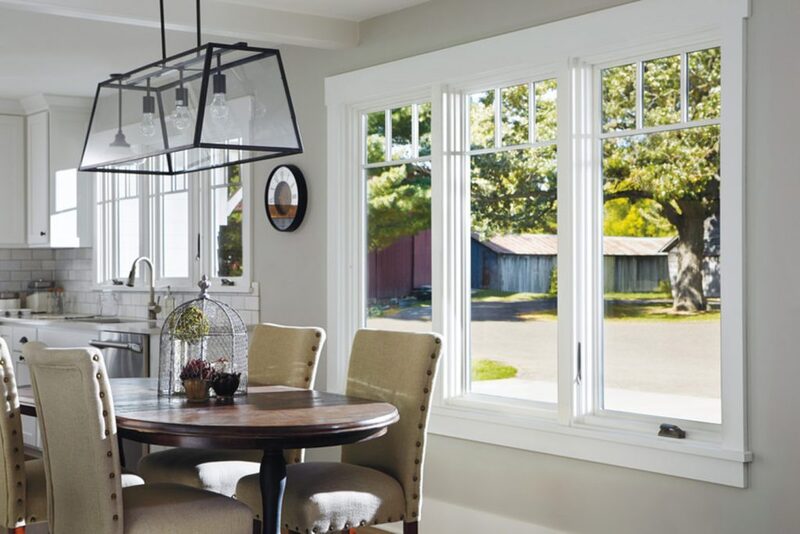 In Conclusion
Casement windows are the best choice if you're looking for a window that provides maximum ventilation, energy efficiency, and ease of operation. With Superior Windowland, you can be confident that you're getting the best casement window engineered to provide long-lasting performance. 
So, get in touch with us today to learn more about our casement windows and how we can help improve your home.