Why we are Superior
High Ratings & Customer Satisfaction

Own Bonded Crews of Pros and Specialists

Professional Technicians With Years of Experience

Free, In-Home Consultations

Fully Licenced & Insured #HIC.0639277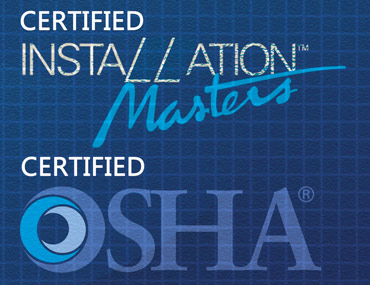 Roof Installation, Replacement, and Repairs Services in Connecticut
Superior Windowland's crew of roofing contractors are highly trained in quality roof installation, replacement, and repair services are essential. We provide free estimates for all roofing projects, and a comprehensive range of professional roofing solutions to ensure the durability, longevity, and aesthetic appeal of your roof.
Our Products
We offer some of the best brands in doors, including:
– GAF Roofing – Timberline® Shingles
– Owens Corning Roofing – TruDefinition® Duration® Designer Colors Collection Shingles
– CertainTeed Roofing
All of our roofing products come in a variety of shapes and colors, so you can get the design style you are looking for.
Our Services
Roof Installation Services
A professionally installed roof is the foundation of a secure home. Our team of skilled roofing experts at Superior Windowland excels in providing high-quality roof installation services in Connecticut. Whether you're building a new home or looking to replace your existing roof, we work closely with you to understand your needs, recommend suitable roofing materials, and ensure a seamless installation process. Our attention to detail and adherence to industry best practices guarantee that your new roof meets the highest standards of durability and performance.
Roof Replacement Services
Over time, roofs can deteriorate due to age, weather exposure, or damage. When repair efforts are no longer sufficient, roof replacement becomes necessary to maintain the structural integrity of your home. At Superior Windowland, we offer comprehensive roof replacement services tailored to meet your specific requirements. Our team conducts a thorough assessment of your existing roof, identifies any underlying issues, and provides you with suitable replacement options. With our expertise, you can rest assured that your new roof will enhance your home's aesthetics and protect it from the elements effectively.
Roof Repair Services
Even with regular maintenance, roofs may encounter problems such as leaks, damaged shingles, or flashing issues. Prompt roof repairs are crucial to prevent further damage and maintain the integrity of your home. At Superior Windowland, we specialize in roof repair services in Connecticut. Our skilled technicians are adept at identifying and addressing a wide range of roof issues efficiently. We utilize advanced techniques and high-quality materials to restore your roof's functionality and extend its lifespan. From minor repairs to more extensive fixes, our team ensures that your roof remains in optimal condition.
Signs You Need Roof Repairs or Replacement
Recognizing the signs that indicate the need for roof repairs or replacement is vital to prevent potential damage and costly repairs down the line. Some common indicators include:
Leaks or water stains on the ceiling

Damaged or missing shingles

Excessive granule loss from shingles

Sagging or uneven roof surface

Mold or mildew growth

Higher energy bills
If you notice any of these signs, it's crucial to consult a professional roofing contractor like Superior Windowland for a thorough inspection and appropriate repairs or replacement.
Talk To A Superior Specialist Today
We invite you to visit our showroom to see our products in person, or get a no pressure home evaluation. All at no cost to you!
Benefits of New Roofing
As mentioned above, the type of roof you choose can have an impact on your heating and cooling costs. Our knowledgeable staff and expert installers can make sure you get a new roof that will reduce these energy bills.
At Superior Windowland, we also install roofs with the highest standards. We do everything we can to make sure your roof stands up to the most extreme climates, such as snow storms and hurricanes.
Why Choose Superior Windowland as Your Roofing Contractor
When it comes to roof installation, replacement, and repairs in Connecticut, Superior Windowland stands out as the premier choice. Here's why:
Extensive experience and expertise in the roofing industry

Skilled and certified roofing professionals

Commitment to quality craftsmanship
Investing in professional roof installation, replacement, and repair services is crucial to protect your home from the elements and enhance its overall value. With Superior Windowland's comprehensive roofing solutions in Connecticut, you can trust in our expertise and dedication to delivering superior craftsmanship and customer satisfaction. Contact us today to discuss your roofing needs and experience the difference we can make.