Why we are Superior
High Ratings & Customer Satisfaction

Own Bonded Crews of Pros and Specialists

Professional Technicians With Years of Experience

Free, In-Home Consultations

Fully Licenced & Insured #HIC.0639277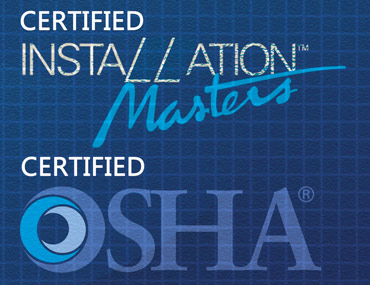 Siding Installation, Repair & Replacement Services in Connecticut
The siding of your home is not only a crucial protective layer but also a significant contributor to its overall aesthetic appeal. Choosing high-quality siding and ensuring proper installation, repair, and replacement services are essential for maintaining a durable and beautiful exterior. 
Similar to our window expertise, Superior Windowland's staff has sold and installed all types of siding. Our siding installation technicians are factory-trained, and have hands on experience with every type.
From wood clapboard and wood shakes, to fiber cement siding, to vinyl siding — there is not a project we have not done. You can rely on the siding of your choice to be installed in a superior manor with your expectations exceeded.
Our Products
To ensure you receive the highest quality installation, we use top siding brands. These include:
JamesHardie HardiePlank® Lap Siding and CertainTeed vinyl siding products are some of the most popular in America. They come in a variety of colors and textures, so you can get the new look you want.
The Signs of Home Siding Problems
It's important to be aware of the signs that indicate potential siding problems. 
These can include 
Cracks

Warping

Fading

Mold

mildew growth

increased energy bills. 
By recognizing these indicators early on, you can take proactive steps to address the issues and prevent further damage to your home. Superior Windowland's professionals are equipped to assess and address any siding problems, ensuring your home remains in optimal condition.
Our Services
Siding Installation Services
Professional siding installation ensures the proper fit and functionality of your siding. Trained experts at Superior Windowland possess the necessary skills and experience to handle all aspects of the installation process. By utilizing high-quality materials and employing precise techniques, they guarantee a flawless installation that enhances both the appearance and protection of your home.
Siding Repair Services
Over time, siding may experience wear and tear, leading to issues such as cracks, rot, or loose panels. Timely siding repairs are crucial to prevent further damage and maintain the integrity of your home's exterior. Superior Windowland offers reliable siding repair services, conducted by skilled professionals who can identify and address any problems efficiently, restoring the beauty and functionality of your siding.
Siding Replacement Services
In some cases, siding replacement becomes necessary due to extensive damage or outdated materials. Superior Windowland specializes in siding replacement, ensuring a seamless and efficient process. By using top-quality siding products and employing meticulous installation techniques, they transform the appearance of your home while enhancing its protection and durability.
Benefits of New Siding
Updating the siding on your home may seem like a major project, but the results are well worth it. With the help of a professional siding company, you can achieve the following benefits.
Durable climate protection for your home

Reduced energy costs with insulated siding
Visit our showroom to take a look at all of your siding options. Or, have us visit your home to discuss the options with you and present a plan that both fits your budget and gives you a brand new home at the same address.
Talk To A Superior Specialist Today
We invite you to visit our showroom to see our products in person, or get a no pressure home evaluation. All at no cost to you!
Why Choose Superior Windowland as a Siding Contractor in Connecticut
Superior Windowland distinguishes itself as the premier siding contractor in Connecticut for several reasons. 
With our years of experience and stellar reputation, we have built trust among homeowners. 

Our commitment to customer satisfaction is evident through their personalized approach, transparent communication, and dedication to delivering exceptional results. 

When you choose Superior Windowland, you can have confidence in our ability to transform your home with our superior siding services.
Investing in professional siding installation, repair, or replacement services is a wise decision to protect and enhance your home. Superior Windowland stands out as the go-to siding contractor in Connecticut, offering top-quality materials, skilled craftsmanship, and unmatched customer service. Whether you need installation, repair, or replacement services, Superior Windowland is the ideal choice to revitalize your home's exterior, ensuring its beauty and durability for years to come.