Why we are Superior
High Ratings & Customer Satisfaction

Own Bonded Crews of Pros and Specialists

Professional Technicians With Years of Experience

Free, In-Home Consultations

Fully Licenced & Insured #HIC.0639277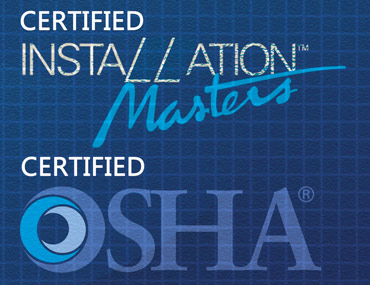 Door Installation, Sales & Replacement
If you're a homeowner or business owner in Connecticut, you know that the doors of your property play a critical role in protecting your belongings, enhancing your curb appeal, and maintaining your comfort. But when it comes to door installation, sales, and replacement, what should you look for and how to choose a contractor? At Superior Windowland, we're proud to be your go-to source for all your door needs.
Our Services
Here are some of the services we offer at Superior Windowland:
Professional installation:

A reliable door company will offer installation services to ensure that your new door fits perfectly and operates smoothly. They will also handle any necessary adjustments or repairs to your existing door.

Door sales:

Whether you're looking for a custom-made door or a standard model, a door sales company can help you find the right option for your property's needs and budget.

Door replacement:

If your old door is damaged, outdated, or beyond repair, a door replacement service can help you choose a new door that matches your preferences and specifications.
Our Products
We offer some of the best brands in doors, including:
– Therma-Tru
– Interstate
We know you will be pleased with both our variety and superior installation for your new doors.
Types of Doors Available
There are several types of replacement and installation door options available on the market. Here are some of the most popular options:
Front entry doors:

These are the main doors that lead to the front of the house. They come in various styles and materials, such as wood, fiberglass, and steel.

Patio doors:

These doors are designed to provide access to the outside and allow natural light to come in. They're available in several styles, including sliding, French, and bi-fold doors.

Wood doors:

Wood doors offer a classic and elegant look, and they can be stained or painted in any color. However, they require more maintenance than other options.

Fiberglass doors:

Fiberglass doors offer superior durability, energy efficiency, and low maintenance requirements. They're also available in various styles and finishes.

Steel doors:

Steel doors are incredibly strong and resistant to weather, fire, and intruders. They're an excellent choice for security-conscious homeowners.

Glass doors:

Glass doors can add an extra touch of style and sophistication to any property. They come in various patterns and textures and can provide natural light and visibility.

Storm doors:

Storm doors provide an extra layer of protection against harsh weather and can help to improve energy efficiency.

Sliding doors:

Sliding doors are a popular option for patio doors and are designed to slide open and closed along a track.

French doors:

French doors provide a classic and elegant look, and they're typically made of wood or fiberglass.
Why Superior Windowland for Door Installation, Sales & Replacement in Connecticut
At Superior Windowland, we're committed to providing our customers with the best possible door installation, sales, and replacement services in Connecticut. Here's why you should choose us:
Quality products: We only use the highest quality materials for our doors, ensuring that they're durable, energy-efficient, and beautiful.

Expert installation: Our team of experienced professionals will install your new door with precision and care, ensuring that it fits perfectly and operates smoothly.

Exceptional customer service: We believe in treating our customers like family and will go above and beyond to ensure your satisfaction.

Custom options: We offer a wide range of customization options for your replacement door, so you can get exactly what you want.

Competitive pricing: We offer affordable pricing for our door installation, sales, and replacement services, so you don't have to break the bank to get the quality you deserve.
Contact Superior Windowland for a free estimate today and get the doors of your dreams. If you aren't ready to speak with someone, don't hesitate to fill out the online form on our website for a no obligation assessment.
When it comes to door installation, sales, and replacement in Connecticut, Superior Windowland is the top choice. We offer a wide range of replacement door options, including fiberglass, steel, wood, and glass doors, so you can find the perfect match for your property's needs and style. Moreover, we're dedicated to providing exceptional customer service, expert installation, and competitive pricing. Contact us today to learn more about how we can help you with your door needs.
Talk To A Superior Specialist Today
We invite you to visit our showroom to see our products in person, or get a no pressure home evaluation. All at no cost to you!