Why we are Superior
High Ratings & Customer Satisfaction

Own Bonded Crews of Pros and Specialists

Professional Technicians With Years of Experience

Free, In-Home Consultations

Fully Licenced & Insured #HIC.0639277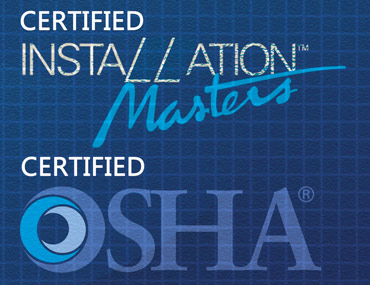 Flooring Installation & Sales
Superior Windowland has a relationship with many fine flooring products. Our team will be happy to help you put together the perfect solution for your flooring needs. From design, to product selection, to final installation—we have the expertise to complete your project seamlessly.
Be sure to stop by and see our vast selection of wood, tile, and veneer floor coverings on display.
Flooring Optionsf or Your House
Hardwood Flooring
Explore the timeless elegance of hardwood flooring, with various species, finishes, and plank sizes available. Consider the durability, aesthetics, and maintenance requirements of different hardwood options.
Laminate and Vinyl Flooring
Discover the versatility and affordability of laminate and vinyl flooring. These options mimic the look of natural materials while providing durability and easy maintenance. Choose from a wide range of styles and designs to suit your preferences.
Tile Flooring
Tile flooring offers a vast array of design possibilities, ranging from ceramic and porcelain to natural stone options. Consider the durability, water resistance, and ease of maintenance associated with tile flooring.
Carpet Flooring
Carpet flooring provides warmth, comfort, and noise reduction. Explore different pile types, patterns, and colors to achieve the desired ambiance in your home.
Importance and Benefits of Professional Flooring Installation
Superior Craftsmanship and Expertise
Professional flooring contractors possess the necessary skills and knowledge to deliver precise and high-quality installations. Their expertise ensures that your flooring is installed correctly, enhancing its durability and overall appearance.
Time and Cost Efficiency
By hiring professionals, you can save time and money in the long run. They work efficiently, minimizing disruptions to your daily life, and ensure the project is completed within the agreed-upon timeframe.
Enhanced Aesthetics and Value
Professional installation results in a flawless finish, elevating the visual appeal of your home. This improves its overall value, making it an excellent investment for future resale.
Signs that Your Flooring Needs Replacement
Visible Wear and Damage
Inspect your flooring for signs of excessive wear, such as scratches, dents, or stains. Damage that cannot be repaired effectively may indicate the need for replacement.
Structural Issues
Uneven flooring, significant gaps, or structural problems can compromise the integrity of your flooring. These issues may require replacement to ensure a level and stable surface.
Outdated Style or Functionality
If your flooring no longer aligns with your aesthetic preferences or functional needs, it may be time for an upgrade. New flooring options can provide a fresh and modern look to your space.
Why Choose Superior Windowland as a Flooring Contractor in Connecticut
Extensive Experience and Expertise
Superior Windowland has a proven track record as a reputable flooring contractor in Connecticut, with years of experience and a team of skilled professionals.
Wide Range of Flooring Options
We offer a diverse selection of high-quality flooring materials, styles, and designs to suit various preferences and budgets.
Exceptional Customer Service
Superior Windowland prioritizes customer satisfaction, providing personalized assistance, professional advice, and attentive support throughout the flooring project.
Professional Installation
Our experienced installers ensure precise and efficient installation, using industry-leading techniques and tools to deliver outstanding results.
If you're ready to proceed with flooring installation in Connecticut, don't delay any longer. Instead, contact Superior Windowland for a free estimate today. If you aren't ready to speak with someone, don't hesitate to fill out the online form on our website for a no obligation assessment.
Investing in professional flooring installation is essential for achieving a beautiful and long-lasting flooring solution in your Connecticut home. With a wide range of flooring options available, including hardwood, laminate, vinyl, tile, and carpet, Superior Windowland stands as the trusted flooring contractor. By choosing their expertise, you can experience superior craftsmanship, a vast selection of quality materials, and exceptional customer service. Contact Superior Windowland today to elevate your home with the perfect flooring choice.
Talk To A Superior Specialist Today
We invite you to visit our showroom to see our products in person, or get a no pressure home evaluation. All at no cost to you!