Transforming Your Home's Sanctuary with Beautiful Bathroom Remodeling in Connecticut
The bathroom is one of the most used rooms in your home. It's a place of relaxation and rejuvenation, a sanctuary where you can unwind and recharge. A complete bathroom remodel improves your comfort and can significantly increase the value of your home. 
Therefore, if you're considering a home renovation project, remodeling your bathroom is an excellent place to start.
Benefits of Bathroom Remodeling
You'll reap many rewards for remodeling your bathroom.
According to the 2021 Cost vs. Value report, you can increase the value of your home by up to 57.7% of the renovation cost.

Furthermore, an up-to-date bathroom design improves the functionality of the most sensitive area of your home.

Finally, when selecting new tiles, vanities, and lighting, a modern bathroom redesigned by an expert bathroom renovations company can enhance the aesthetic appeal of your home and transform your bathroom into a stunning and comfortable space for the entire family.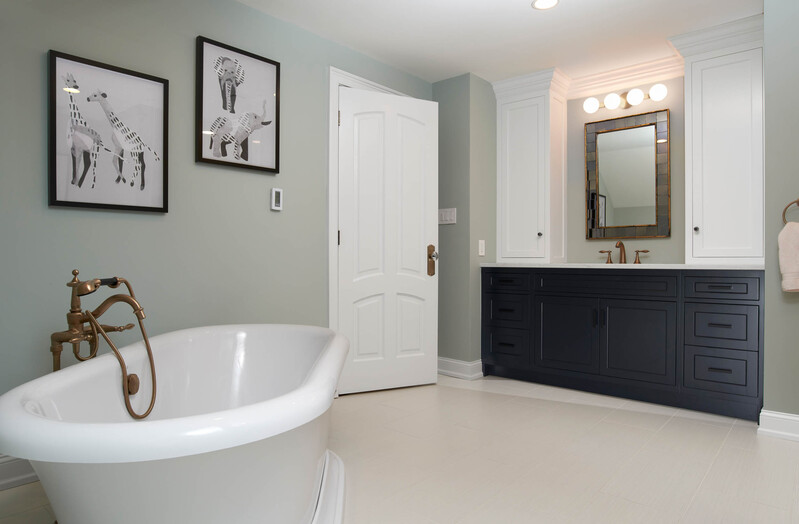 Superior Windowland Bathroom Installation Services
The cost of bathroom remodeling services can vary according to how extensive a renovation you want and can afford. Any homeowner can create a more appealing bathroom space within a wide range of budgets if they're selective about their upgrades and choose a professional contractor with the resources to meet your financial ability. 
Superior Windowland offers a comprehensive range of bathroom installation services to meet your needs.
We can help you select and install the perfect shower or tub, from luxurious walk-in tubs to elegant and modern new showers. Our team can also provide expert bathroom renovations, ensuring that your bathroom is well-designed and efficient.
If you need a basement bathroom, or an experienced bathroom repair contractor, our team of professionals can handle it all.
We can even install beautiful and long-lasting tiles and vanities to give your bathroom a fresh and updated look.
Why Choose Superior Windowland?
When looking for bathroom remodeling in Connecticut, Superior Windowland is a premier provider. With over 50 years of experience, our team of skilled craftsmen and designers are committed to delivering exceptional quality and customer service. We offer a broad selection of bathroom installation services, including:
replacement showers

new showers

bathroom renovations

installing basement bathrooms

walk-in tubs

master bathroom remodeling.
Our team is dedicated to helping you create a beautiful and functional bathroom perfectly customized to your exact needs.
If you're ready to proceed with bathroom installation in Connecticut, don't delay any longer. Instead, contact Superior Windowland for a free estimate today. If you aren't ready to speak with someone, don't hesitate to fill out the online form on our website for a no obligation assessment The bathroom of your dreams are only a call or a few clicks away.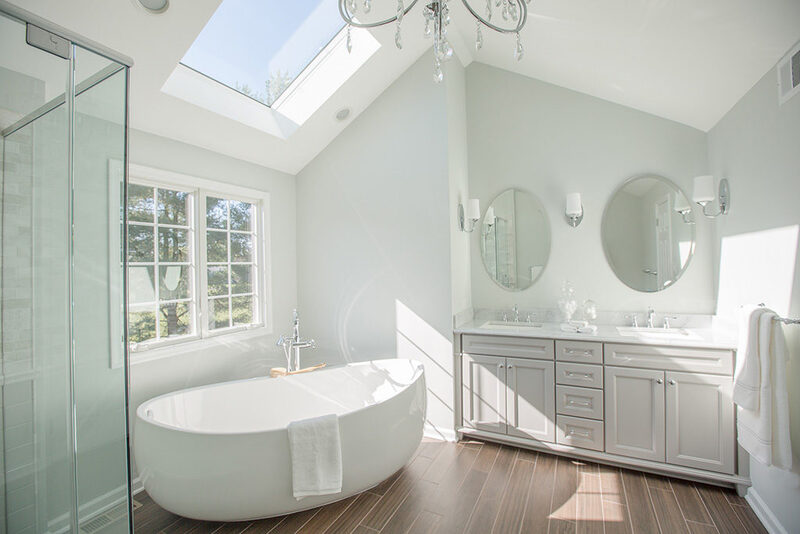 Enjoy Affordable, Luxurious Living 
A new bathroom can add a touch of opulence to your home. Bathrooms are highly personal, and a well-designed  space that's comfortable and functional will delight your family and guests alike. 
When choosing a bathroom remodeling company in Connecticut, consider the experience and expertise of the professionals at Superior Windowland. The quality of our installation team and outstanding customer service make them a wise choice for any bathroom renovation project you need. 
With Superior Windowland, you can create a beautiful and functional bathroom, ensuring that your home's sanctuary is transformed into a space that you and your family will love.