Bay windows are often found in traditional homes, and they can add character and warmth to your living space. Whether you're considering a bay window for a new build or a renovation, it pays to learn more about their benefits and installation options. 
What Is a Bay Window?
Bay windows are a classic and elegant window style, offering increased natural light, expanded views, and added space. These three-paneled windows project outward from the wall, angled to create an alcove-like area, creating a cozy, spacious nook and adding architectural interest.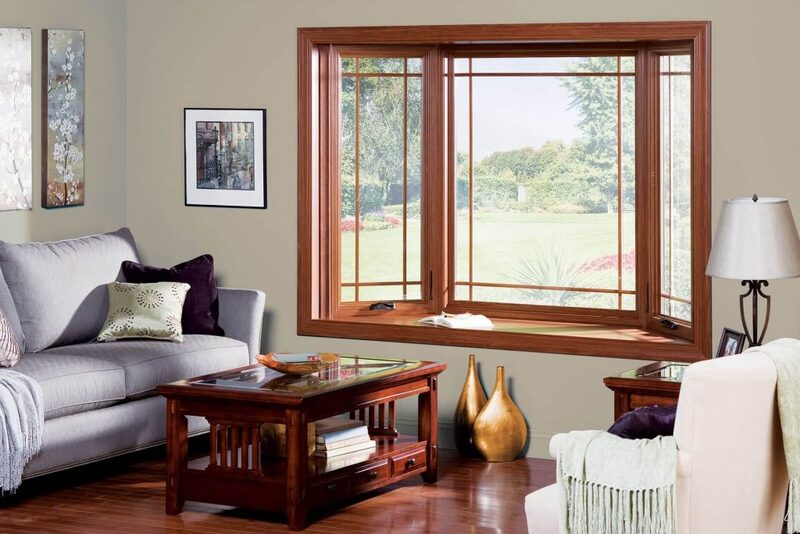 Benefits Of Bay Windows
There are many benefits to incorporating bay windows into your home. 
One of the most notable is that they can flood a room with natural light. More light makes a room brighter and more inviting, but it can also reduce energy costs by reducing your need for artificial lighting and heating in the winter.

In addition, bay windows can increase the perceived size of a room, making it feel more spacious and open. 

They can also offer a beautiful view of the outside, making them an ideal choice for homes with scenic locations.
How Do Bay Windows Work?
Bay windows work by projecting out from the main walls of a building, creating a protruding section that extends beyond the building's exterior. This extension allows more light to enter the room and provides a unique architectural element that can add interest and charm to any living space. 
Bay windows are typically constructed with a combination of glass and wood, vinyl, or aluminum frames.
What's the Difference Between Bay and Bow Windows?
Although bay windows and bow windows may seem similar at first glance, there are distinct differences between the two. Bay windows are usually three or more glass panels angled to form an alcove-like space.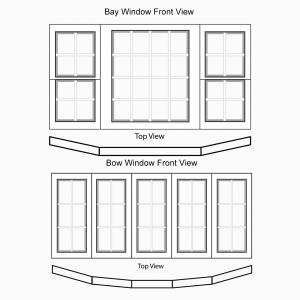 In contrast, bow windows are almost always four or more panels of glass arranged in a curve to create a smooth, rounded shape. The curvature makes bow windows a more dramatic architectural element, while bay windows are more subtle and classic.
Why Choose Bay Windows by Superior Windowland?
If you want a touch of elegance and character to your home, bay windows by Superior Windowland are a perfect choice. Our bay windows are made with high-quality materials and constructed with extreme attention to detail, ensuring they will last for years. In addition, our windows are available in various sizes and styles, and bay window prices are much more affordable than you may think.
If you're ready to proceed with a bay windows installation in Connecticut, don't delay any longer. Instead, contact Superior Windowland for a free estimate today. If you aren't ready to speak with someone, don't hesitate to fill out the online form on our website for a no obligation assessment. The windows of your dreams are only a call or a few clicks away.
Conclusion
Whether you're looking to add more natural light, increase the perceived size of a room, or add a warm and charming touch to your living space, bay windows by Superior Windowland are the ideal choice.
So why wait? Invest in a beautiful set of bay windows by Superior Windowland today, and enjoy the benefits of a bright, spacious, and stylish home. With our commitment to quality and customer satisfaction, you can rest assured that your new bay windows or bay window replacement will last for years.