A double-hung window, also known as a double-sash window, has two operable sashes that slide up and down. Out of all of the window styles out there, double-hung is by far the most popular option for homeowners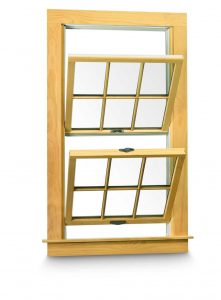 Benefits Of Double-Hung Windows
Are you looking for replacement windows for your Connecticut home? Continue reading to learn about some benefits associated with double-hung window replacement. Then, you'll be able to decide if they're right for you.
Plenty Of Configurations
Luckily, homeowners in The Constitution State don't have to get overwhelmed about choosing windows. That's because Superior Windowland is only a phone call away, and our team members are ready to help. They'll answer your questions, allowing you to weigh in the pros and the cons of the various styles. Some of the top double-hung options include:
Metal/Aluminum Windows
Composite Windows
Vinyl Windows
Wood Windows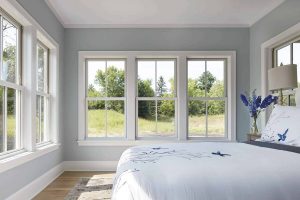 Double-Hung Windows Are Easy To Clean
Who likes cleaning windows? Nobody. However, it is still a task that most of us try to do, at least from time to time. Double-hung windows can be tilted to clean, eliminating the need for a ladder. Designed To Keep The Home Cool
The double-hung window design allows the top and bottom window to be opened simultaneously. As you probably know, heat rises. Therefore, it escapes through the open window on the top, while fresh cool air is able to enter the structure through the bottom window. This will come in handy when the temperatures start warming because you can open the windows instead of running the a/c to keep high dollar electricity bills at bay. Most people use central air or some kind of air conditioning in the summer, the weather is so extreme, meaning it gets very cold or very hot, so most people will rely on temperature control. There are only a few weeks a year where the weather is so beautiful that you want to open windows and enjoy the breeze.
Unique Screens Are Available
Are you trying to get a specific look? Double-hung windows have you covered. As mentioned earlier, there are plenty of configurations available that are stylish by themselves. However, not all consumers like them alone. That's okay, though, due to the many unique screens that are attainable. Some of the top solutions customers tend to prefer include Colonial, Farmhouse, and Prairie.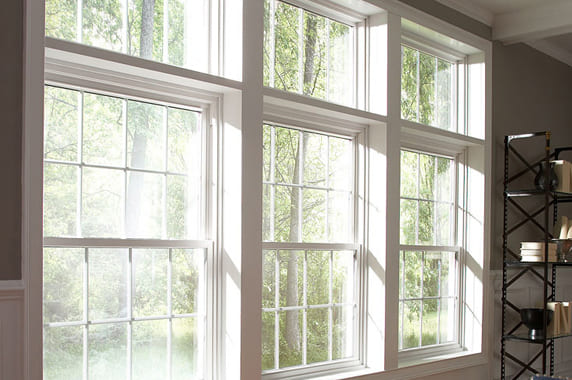 Superior Windowland For Double Hung Windows
If you're ready to proceed with a double-hung window installation in Connecticut, don't delay any longer. Instead, contact Superior Windowland for a free estimate today. If you aren't ready to speak with someone, don't hesitate to fill out the online form on our website for a no obligation assessment. The windows of your dreams are only a call or a few clicks away.