When it comes to home improvement projects like siding installation or replacement, choosing the right contractor is crucial. Opting for a local siding contractor offers numerous advantages, from personalized service to a deep understanding of your area's climate. In this article, we'll explore the benefits of hiring a local siding contractor and introduce you to Superior Windowland Services, your trusted partner for siding services in Connecticut.
1. Personalized Service
One of the standout benefits of hiring a local siding contractor like Superior Windowland Services is the personalized service you receive. Local contractors often have a smaller client base, allowing them to give individual attention to each project. They take the time to understand your specific needs, preferences, and expectations.
2. In-Depth Local Knowledge
Local siding contractors possess a deep understanding of the unique climate and environmental factors in Connecticut. This knowledge is invaluable when selecting siding materials and installation methods that can withstand the region's weather conditions, from harsh winters to humid summers.
3. Faster Response Times
Dealing with a local contractor means quicker response times and more efficient project management. When you need assistance or have questions, you can count on them to be readily available, ensuring a smoother and more timely siding installation or replacement.

4. Community Reputation
Local siding contractors like Superior Windowland Services often have strong ties to the community. Their reputation matters to them because it affects their business within the local area. You can rely on local reviews and recommendations from your neighbors to gauge the quality of their work.
5. Compliance with Local Regulations
Navigating local building codes and regulations is a crucial aspect of any siding project. Local contractors are well-versed in these requirements, ensuring that your siding installation is compliant with all necessary permits and codes.
6. Enhanced Communication
Effective communication is key to a successful siding project. With a local contractor, you can expect clear and open lines of communication. They are more accessible for face-to-face meetings and discussions, making it easier to address any concerns or modifications to the project.
7. Supporting the Local Economy
By choosing a local siding contractor like Superior Windowland Services, you contribute to the growth of your local economy. Supporting local businesses helps create jobs and fosters a sense of community.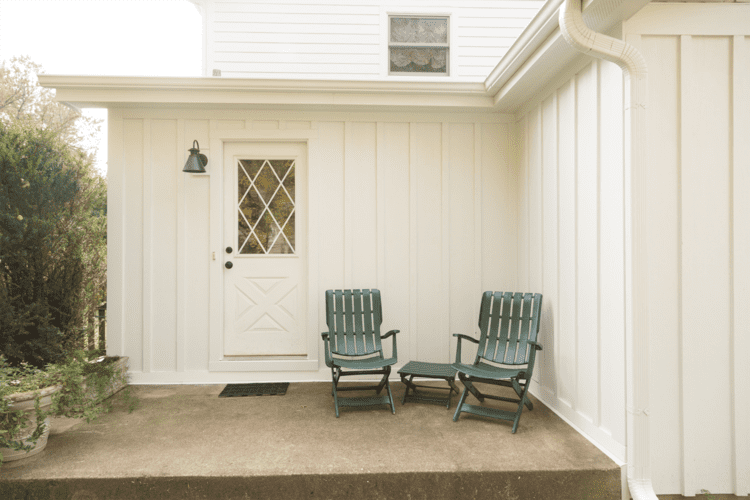 Why Choose Superior Windowland Services in Connecticut
Local Expertise
Superior Windowland Services understands the unique siding needs of Connecticut homeowners, backed by years of experience.
Comprehensive Siding Services
We offer a wide range of siding services, from installation and repair to siding maintenance and inspections.
Professional Team
Our skilled and dedicated team ensures top-quality workmanship and attention to detail on every project.
Customized Solutions
Superior Windowland Services tailors our services to meet your specific requirements, providing a personalized experience.
Contact Superior Windowland for a free estimate today and get the siding of your dreams. If you aren't ready to speak with someone, don't hesitate to fill out the online form on our website for a no obligation assessment.
Hiring a local siding contractor brings numerous benefits, from personalized service to in-depth local knowledge and faster response times. When it comes to siding services in Connecticut, Superior Windowland Services stands out as a reliable choice. Our commitment to local expertise, professional service, and community support makes them the ideal partner for your siding installation or replacement project.